June 25, 2021 5pm-9pm
Splash Night
Food Trucks:
Dog Gon Dogz
D's Sweetz & Treatz
King of Pops
Blue Box Food Truck
Entertainment:
Live Music
We are Maryland Mansion! We are an Atlanta-based "cover it all" band. Combining years of musical experience, vocal harmonies, and the love of playing, we perform hits in genres ranging from Country, Classic and Modern Rock, R&B, and Metal, to Pop, Folk, Blues, and Americana. There is not an event where we would not be the perfect entertainment! Dance, rock, sing, and have fun with our band at your party or event!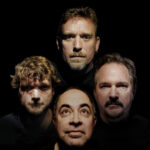 ALLSTARS
The Dance Ward– Jazz and Contemporary dancing moves our feet and our hearts. Come celebrate the night with some nice performances by our local ALLSTARS summer program dancers. Then learn a few moves and be a part of the show!
Large Yard Games
There are options available for Splash Night guests of all ages, from toddlers and kids to adults. Everyone loves the classics like cornhole, checkers, Jenga, and more. No matter which route you go, one thing is for sure: These outdoor games are sure to inspire some healthy competition!
TOONHEADZ
The ToonHeadz specializes in creating unique, memorable, and fun live caricatures. Join us for a fun and exciting experience for guests to smile, laugh, and enjoy! Watch as their talented artists create and draw entertaining art right before your eyes!