Vertical Horizon & Fastball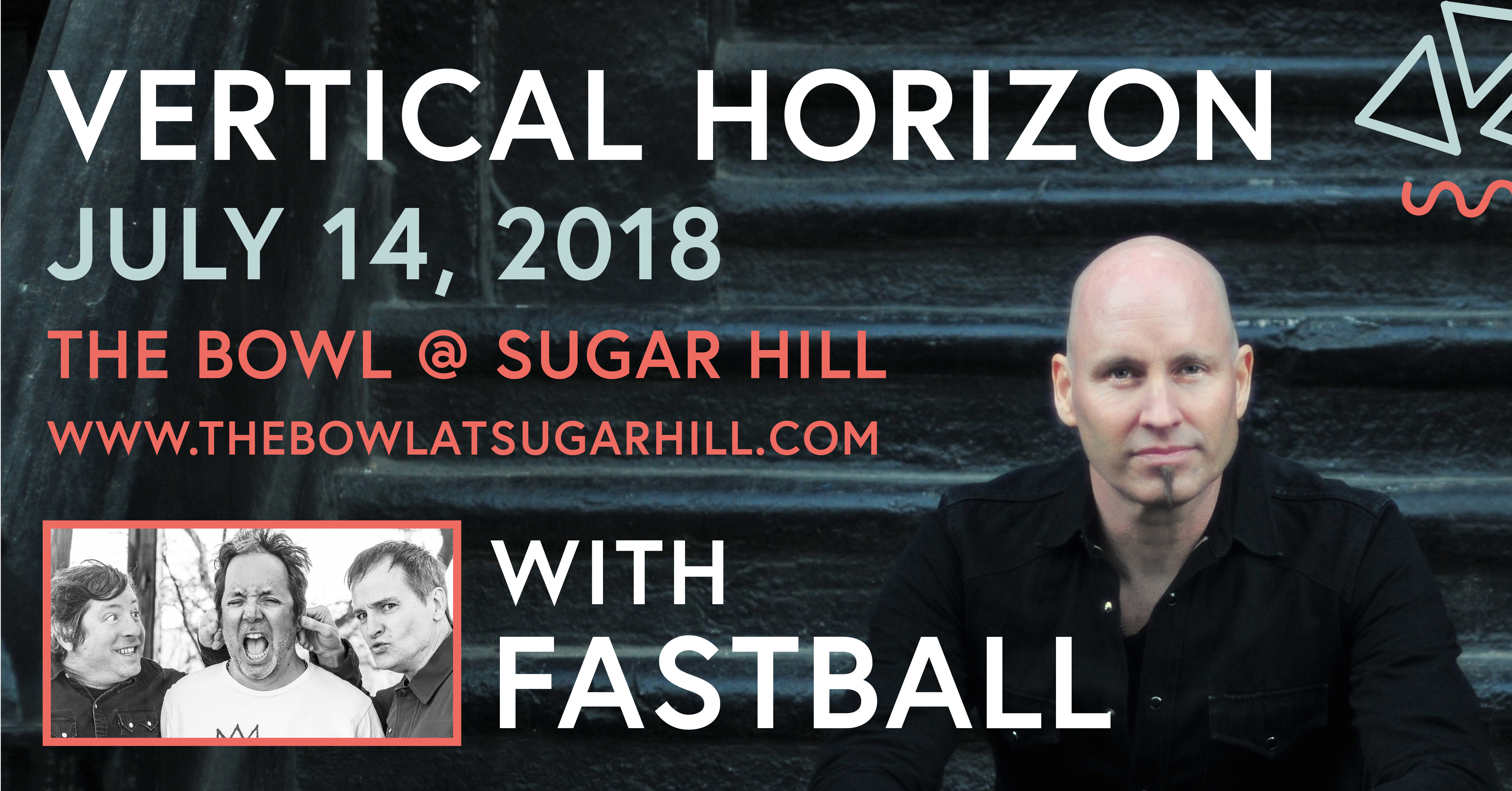 On July 14th Alternative musicians and 90s favorites, Vertical Horizon will have concert-goers singing along to hits like "Everything You Want," "You're a God," and "Best I Ever Had." Their newest studio album, Burning the Days is a true testament to their commitment to making brilliant music. The two radio singles from the album, "Save Me From Myself" and "The Lucky One" have been successful on the Hot Adult Contemporary charts. Their high-energy shows are filled with an assortment of their well-known and latest hits.
JUST ANNOUNCED: Fastball will be joining Vertical Horizon at The Bowl at Sugar Hill on July 14th!