The Mavericks en Español World Tour
$45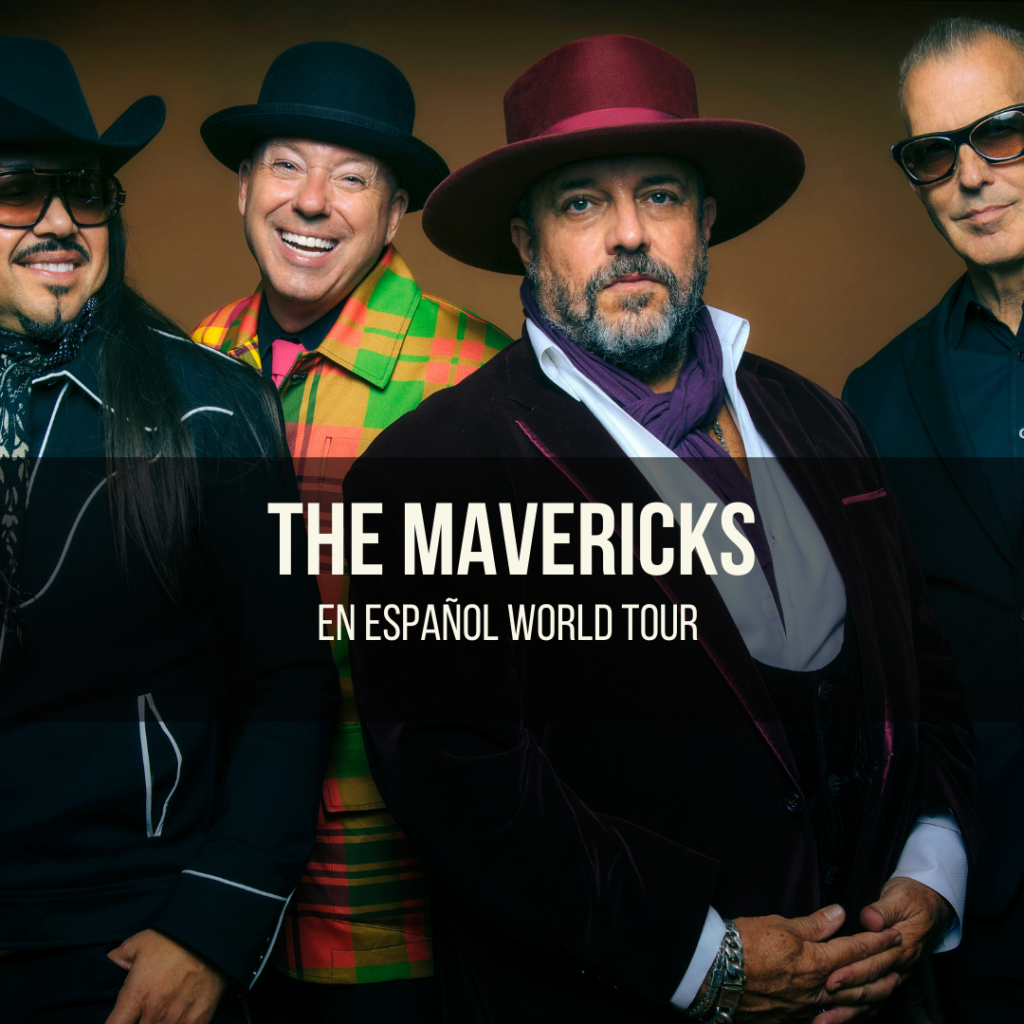 Coming back to The Bowl for the first time since 2016, the eclectic rock and country group known for crisscrossing musical boundaries
THE MAVERICKS: En Español World Tour.
Debuting the band's first-ever all Spanish album, the songs are as cohesive as the ideal of the American melting pot, and as diverse as Latin America itself. Although all 12 tracks are in Spanish, as the title suggests, the collection represents a diversity of musical styles and cultural traditions, from tender boleros to brassy mariachi to reimagined Afro-Cuban classics.
You know the hits Dance the Night Away, All You Ever Do Is Bring Me Down and Here Comes My Baby, so we expect to see you at The Bowl on June 10, 2022 with your best dance moves as we bring The Mavericks and their rich musical paella to Sugar Hill.
Get Tickets – June 10, 2022
The dates and acts for each event are listed below:
| | |
| --- | --- |
| 20-Apr | Andy and Amanda |
| 4-May | Turnbull Wood & Ford |
| 18-May | Oak Grove Band |
| 1-Jun | Magnolia Express |
| 15-Jun | Cat Carter |
| 29-Jun | Turnbull Wood & Ford |
| 13-Jul | Rose Colored Glasses |
| 27-Jul | Max Eve |
| 10-Aug | Six Foot Ramblers |
| 24-Aug | Stranger String band |
| 7-Sep | 9 lb jammers |
| 21-Sep | Backroad to Brooklyn |
| 5-Oct | Sneakin Creek |
| 19-Oct | Silverton band |