Sugar Hill Live On Stage: David Ramirez
$25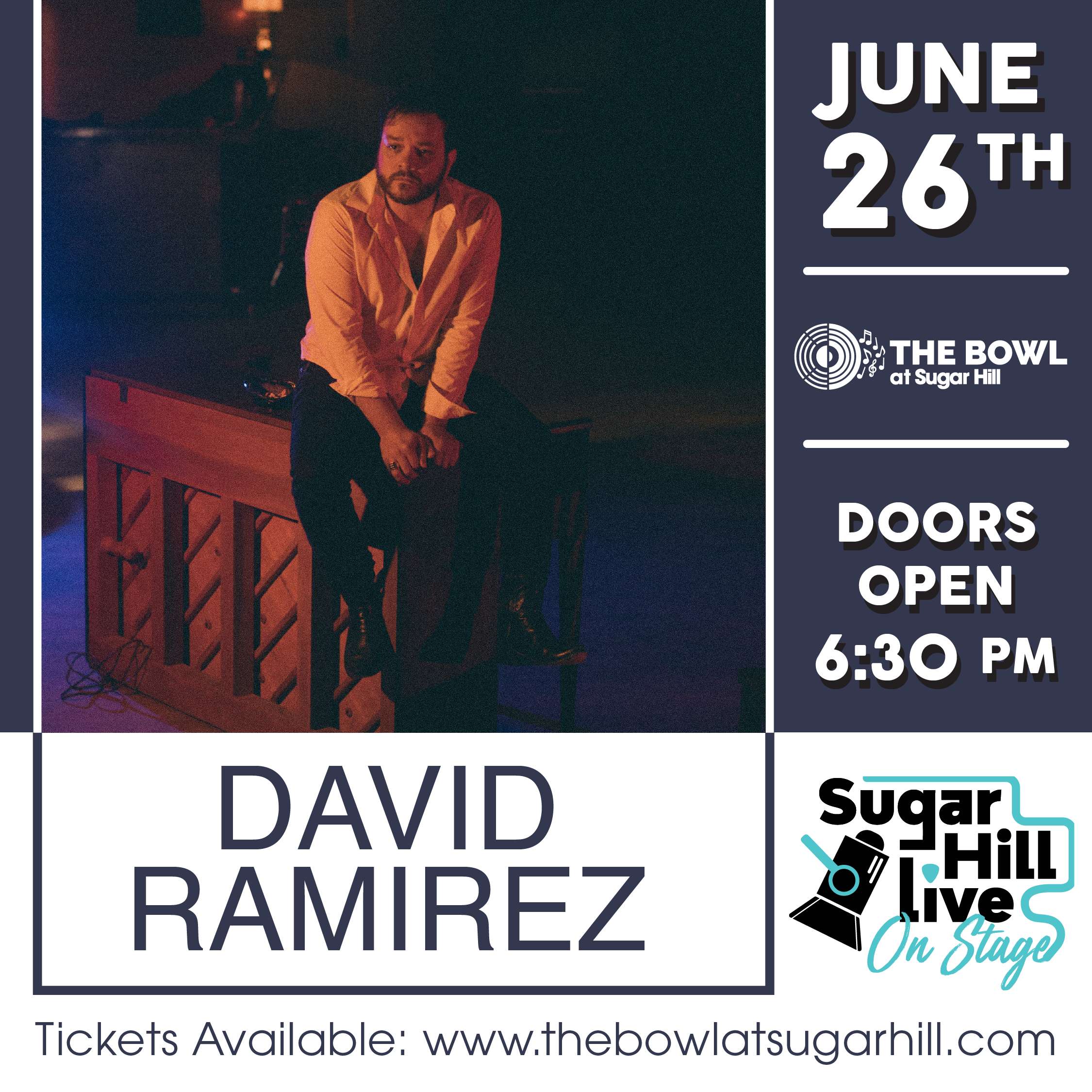 Live Music is Back!
---
We are so excited to bring Sugar Hill Live On Stage to you this summer. Our first concert will be the smooth tones of David Ramirez in The Bowl on June 26th.
---
For the first time in his career, Ramirez did no pre-production ahead of time, working from gut feelings throughout the process and spending most of his time in the studio on the edge of his seat. The resulting R&B-influenced, piano-driven production is highlighted by heavy basslines and synths with the occasional gospel backing. This experimentation with new melodies and rhythms places Ramirez's deeply personal songwriting on top of dreamy, groove-driven landscapes that heal the heart and promote positivity while prompting listeners to want to sing (and dance) along.
---
"David Ramirez has a voice like a tall tale, one minute strong and thick, the next threadbare and careworn." — Stereogum

"Mr. Ramirez is a resolutely hesitant singer, never pushing his hurt, letting it instead decay him from within." — The New York Times

"It's not easy for a writer to maintain the aura of the unspoken in a song. Music and the space surrounding it intensify the impact of confession; the true challenge comes in giving voice to a narrator who's tongue-tied, or simply reticent. Texas singer-songwriter David Ramirez does so beautifully…" — NPR Music

"Quietly mesmerizing" — The Wall Street Journal

"A powerful voice and perceptive pen" — Austin Chronicle
---
BYOB – Bring Your Own Blankets! This event will be general admission and no chairs will be provided. We hope you bring a blanket, chairs, snacks and your crew! Concessions available on site.
Get Tickets
– June 26, 2021