Rise and Drive Family Festival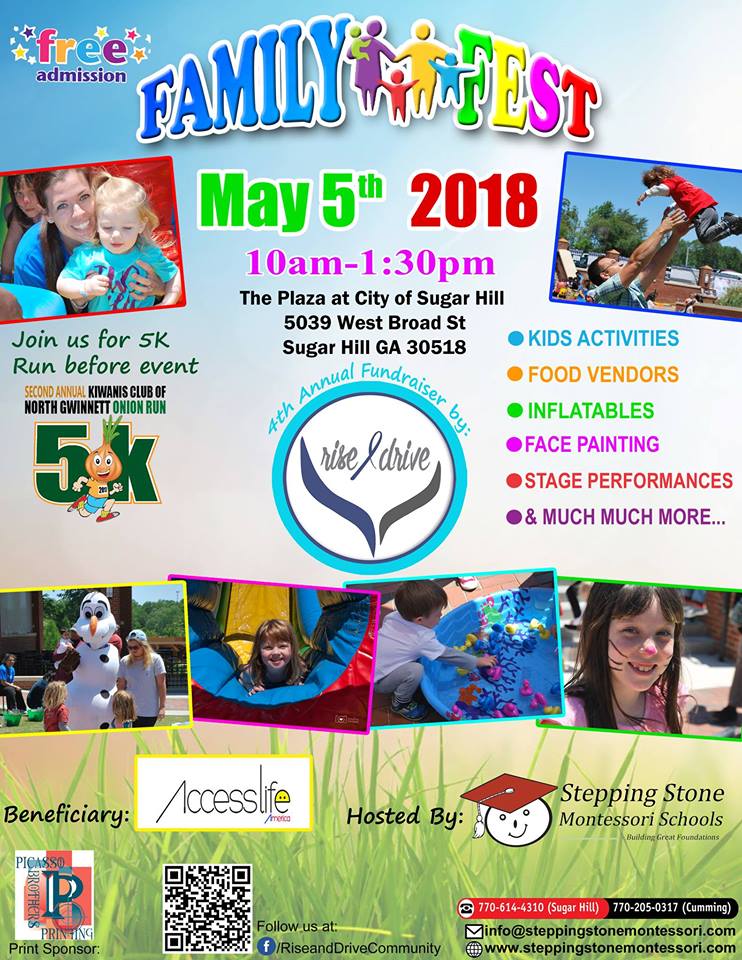 4th Annual Rise and Drive Family Festival on May 5th at The Plaza, City of Sugar Hill from 10:00 pm to 1:30 pm.
This event is open to the entire community and all proceeds will suppot Access Life America
Activities include:
5K Kiwanis Onion Run
Bounce Houses and Trampolines
Face Painting
Musical and dance performances
Food Vendors
Face painting
Children's activities
Raffles
Much more
The event is in honor of Uday, who lost his battle to cancer at a very young age and dedicated to all who are fighting this monster of a disease. The funds will be used to support families with children fighting Cancer. Access Life America (ALA) provides accommodation, food and transportation to young children fighting this disease.
Come with your friends and family, have a great time and support a great cause also.