Movie Under the Stars: Pirates of the Caribbean Curse of the Black Pearl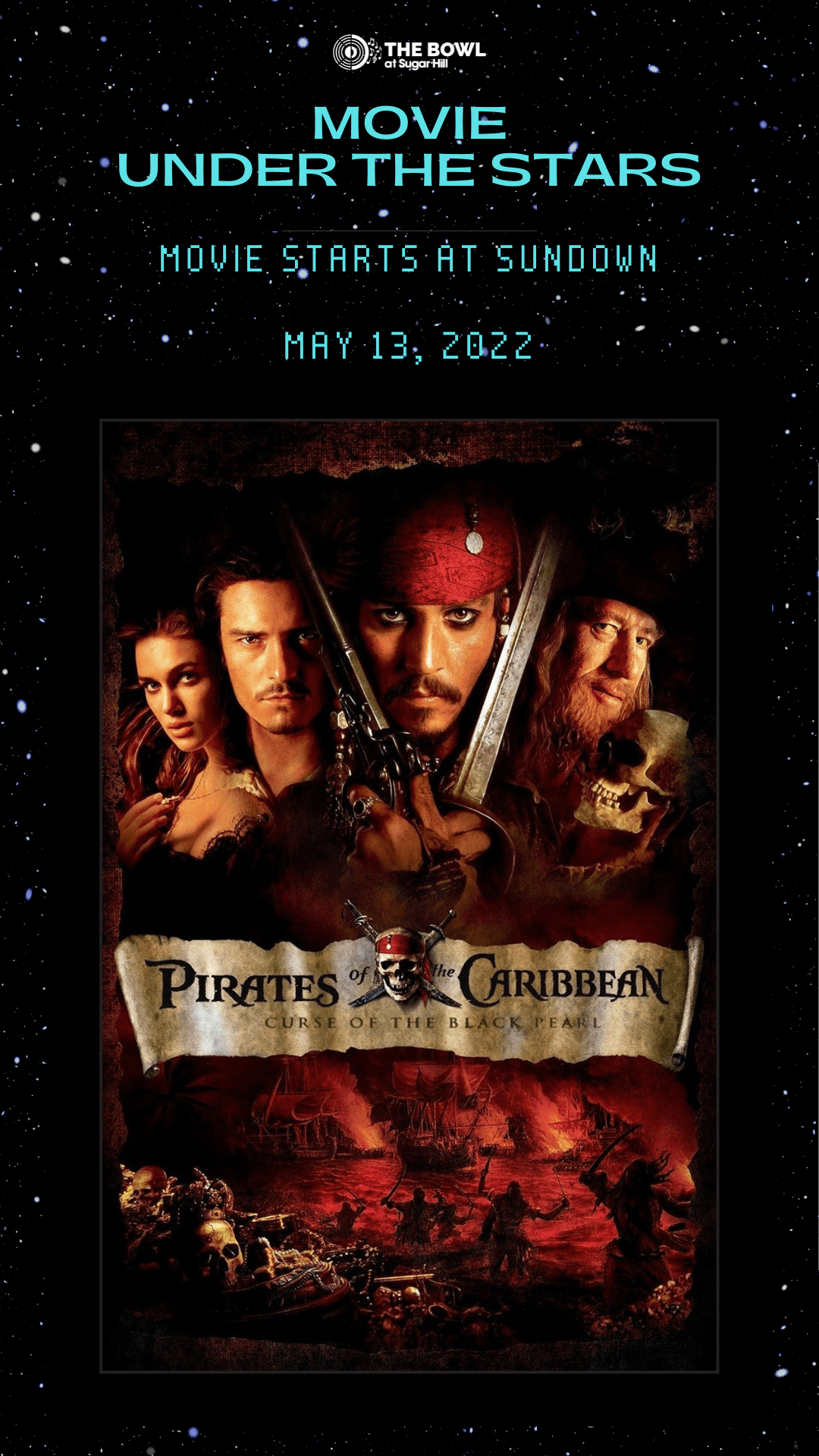 Come join us for a night of adventure as you enjoy some of your favorite classic movies during Sugar Hills movie under the stars series. This FREE community event is held at sundown in our award winning amphitheater, The Bowl, located in the middle of downtown Sugar Hill. This experience will occur one time every month with a new movie showing each time so, whether you're rocking out with your favorite teacher, or traveling the seven seas you'll be sure to enjoy yourself. Bring a blanket, your family, friends, and an appetite for nostalgia as you watch a movie in a way you never have before. Concessions will be sold at The Bowl concession stand throughout the entire movie.
For updates follow us on Facebook and Instagram @thecityofsugarhill
Summary:
Blacksmith Will Turner teams up with eccentric pirate "Captain" Jack Sparrow to save his love, the governor's daughter, from Jack's former pirate allies, who are now undead.