David Nail- Free Sugar Rush Concert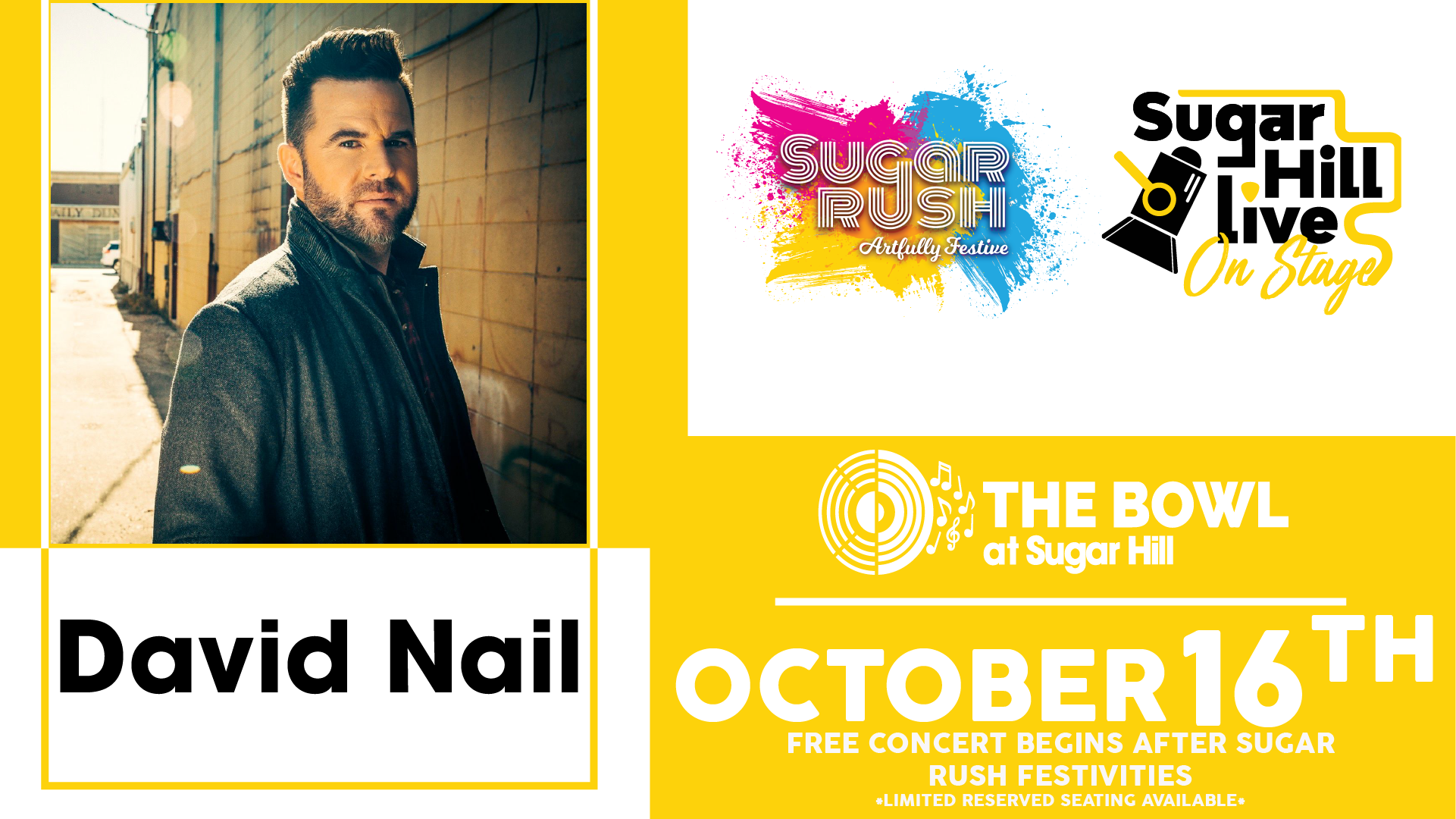 We are so excited to bring Sugar Hill Live On Stage to you this October for Sugar Rush. Join us at The Bowl for a free concert!! Bring the family to downtown Sugar Hill and enjoy live music, local vendors, food trucks and a curated blend of performing, visual, and culinary arts. After enjoying Saturday's festivities join us in the Bowl for a concert featuring David Nail.
Hailing from Kennett, Missouri, David Nail is well-respected up and down Music Row. Some might even call him a "tour de force" as his songs pull no punches in evoking the demons with which he has wrestled through much of his life. The GRAMMY-nominated multi-platinum singer/songwriter's early releases, I'm About To Come Alive, The Sound Of A Million Dreams, I'm A Fire and Fighter, ignited his reputation as an innovator and creative risk-taker yet left Nail feeling restless.
Purchase premium setting here: Get Tickets