38 Special
$45 – $55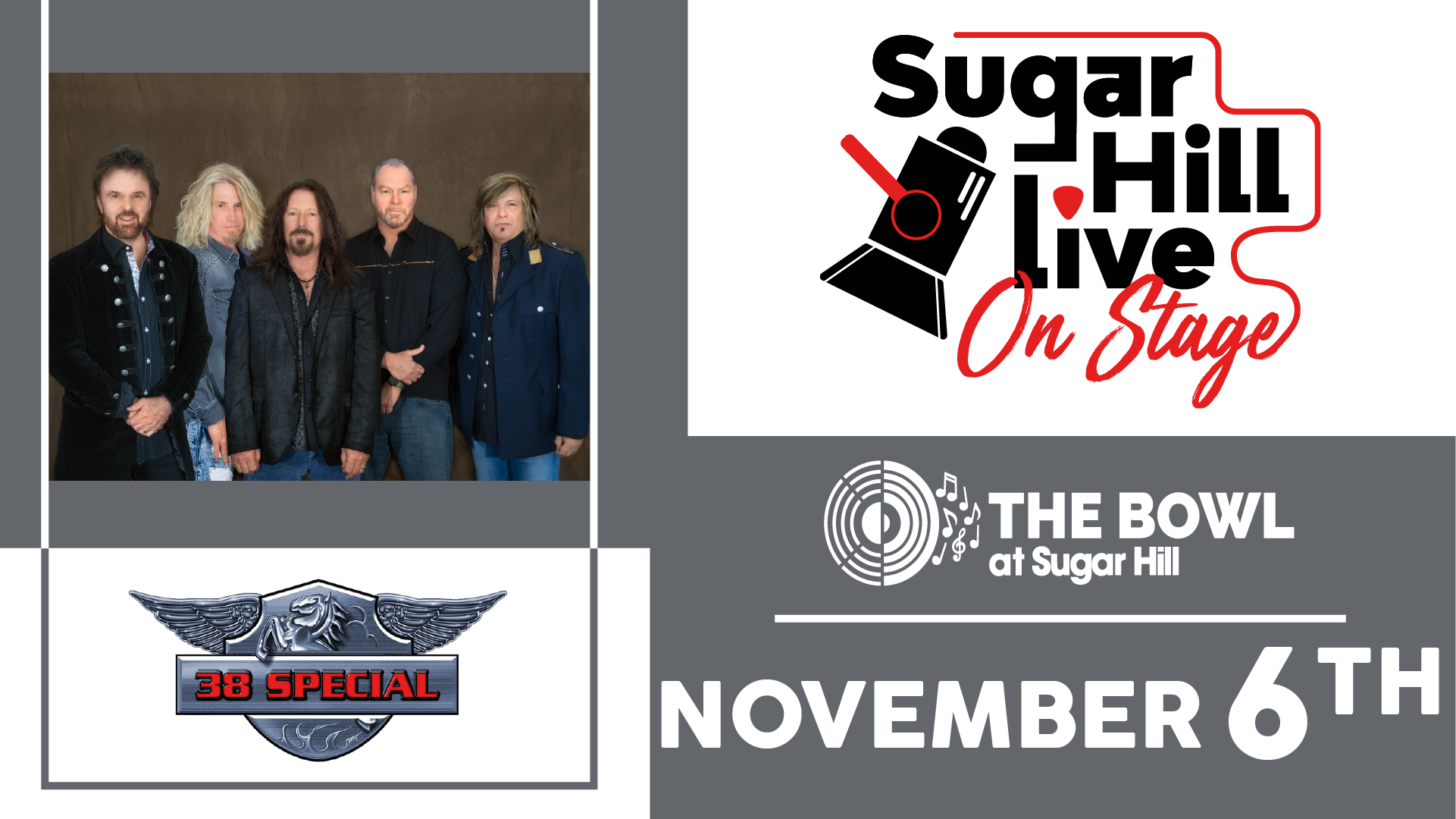 Sugar Hill Live On Stage at The Bowl
11/6/21
Welcome to The Bowl, 38 Special! We are so excited for 38 Special to perform this November for our Sugar Hill Live On Stage concert series.
After more than four decades, 38 Special continues to bring their signature blast of Southern Rock to over 100 cities a year. At every show, thousands of audience members are amazed by the explosive power of the band's performance.
For 38 Special onstage, it is a celebration of camaraderie and brotherhood, a precision unit bringing the dedication and honesty to a long history of classic songs, as well as surprisingly fresh new material. Since 1976, the band has released more than 15 albums. And from the start, they've toured relentlessly, bringing their signature brand of 'muscle and melody' to fans worldwide. It is that steely determination that lives on in the hearts of these 'Wild-Eyed Southern Boys.'
Join us on November 6 for the last outdoor concert this year in The Bowl.
Get Tickets – November 6, 2021